Band: Sportlov
Home Page:
Location:
Status:
This humoristic black metal band features members from Dark Funeral, Defleshed, F.K.Ü and Diskonto, apart from Matte Modin of Dark Funeral on drums I don't know who they really are.
If there's anyone out there who knows please let me know at the official lib.met.-forum.
They play ultra fast black metal with some really good riffing from time to time, but it's the lyrics that really makes this band worth checking out, if you understand swedish that is. The lyrics are about winter-sports and things you do in winter like snowball fighting, so if you like fast black metal and has got a sense of humor this band is a must.
Added
on 2/6/2003 6:00 AM by
spaffe
|
Last updated
on 9/9/2004 5:00 AM by
Goreripper
Current (or Last Known) Lineup
Past Lineup (Members Who Never Appeared on an Album)
Discography (2 Releases)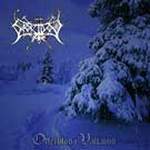 Label(s):
Genre(s):
Lineup: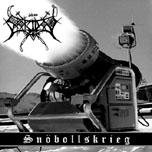 Label(s):
Genre(s):
Lineup: