Band: Spastic Ink
Home Page:
Location:
Status:
When Ron Jarzombek injured his hand in the early 90s and Watchtower disbanded, he and his brother Bobby would write songs that they hoped to record after his recovery. Some of the songs focused on different elements of music theory, some were based off of cartoons, and others were just fun. Once Ron was able to play again, he, along with Bobby and Riot bassist Pete Perez, decided to record some of those tunes and release an instrumental album. The name of the band came about because the transcription of the music looked as if someone had shaken a pen spastically and strewn ink all over the place. Thus, Spastic Ink was born. The debut was recorded in 1994, if memory serves, but not released until 1997 after years of failed attempts to secure a record deal. It's a shame that nobody picked it up, because it is one of the finest examples of musical technicality ever put to recording, IMO.

Ron's love of computers led to the theme for the sophomore release "Ink Compatible", which was in the works since 2000. Due to scheduling conflicts with Bobby and Pete, Ron decided to get guest musicians to play the remaining drum and bass tracks, as well as enlisting several musicians to add guest solos and vocals to different songs. This idea proved more difficult than anticipated, so the project remained incomplete for nearly four years. Finally, the remaining tracks were completed, and "Ink Compatible" was unleashed. It did not disappoint. The technicality was turned up a notch and the computer theme lent itself well to the style. The vocals, which I personally thought were going to be distracting, fit in well with the material. This is technical metal at its finest, IMO.

Fans of technical music should be ashamed if they don't own both of these releases. They are among the best of the genre, and "Ink Complete" still sits in my all-time top 10 list.
Current (or Last Known) Lineup
Past Lineup (Members Who Never Appeared on an Album)
Discography (2 Releases)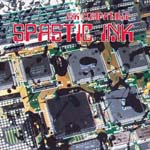 Label(s):
Genre(s):
Lineup: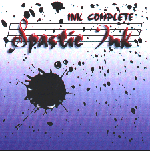 Label(s):
Genre(s):
Lineup: