Band: Serpens Aeon
Home Page:
Location:
Status:
"Serpens Aeon was formed in late 1997 by Luis Martinez and Erick Diaz after their departure from legendary Death Metal Cult The Chasm. At the end of 1999 the band recorded their demo debut Raising the Fire Serpent which was released in a limited quantity among the Death Metal circuit.

After several changes in the line-up in the begining of the year 2000 Matt Carson fromer member of Seattle's Drawn and Quartered decided to join the band as their full time drummer.

Over the last few years the band has been creating a sound that is the epitome of True Extreme Metal. Those who have heard the material have had very positive reactions, and the band has already earned a great reputation for their live attacks."

Taken from official site.
Current (or Last Known) Lineup
Past Lineup (Members Who Never Appeared on an Album)
Discography (2 Releases)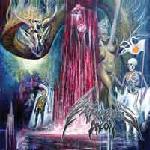 Label(s):
Genre(s):
Lineup: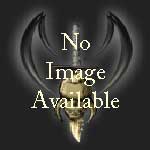 Label(s):
Genre(s):
Lineup: