Band: Ribspreader
Home Page:
Location:
Status:
"Ribspreader was formed in the summer of 2003 by Rogga Johansson (Paganizer) and Andreas Karlsson (ex-Paganizer, Another Life). After recording most the growling vocals for the Edge of Sanity comeback-album "Crimson II" Rogga asked Dan Swanö to join the band to play drums.

After writing material during a couple of months the band recorded what would become their debut album "Bolted to The Cross". During the finishing touches Dan decided to do the leads for the album aswell, contributing some oldschool-solos in the vein of early Death and the likes.

With the finished album Ribspreader started the search for a suitable lable for their brand of oldschool death metal and after concidering several options decided to sign with Karmageddon Media-sublabel New Aeon Media.

If you´re into oldschool death metal with brutal vocals and intense groove you should check Ribspreader out, guranteed to satisfy your cravings."

Taken from Karmageddon Media.
Current (or Last Known) Lineup
| Musician | Instruments | Currently Also In | Used To Be In | Guest Appearances |
| --- | --- | --- | --- | --- |
| Roger Johansson (as Rogga) | Vocals, Guitar | Insision, Those Who Bring the Torture | Edge Of Sanity, Necromicon | |
| Andreas Karlsson | Guitar | | Sundown | |
| Dan Swanö | Guitar, Drums | Darkcide, Nightingale | Bloodbath (SWE), Brejn Dedd, Diabolical Masquerade, Edge Of Sanity, Godgory, Godsend, Infestdead, Katatonia, Maceration, Mörk Gryning, Odyssey, Overflash, Pan-Thy-Monium, Steel, Dan Swanö, Vinterland | Canopy, Dissection, Star One, Therion, Threshold |
Past Lineup (Members Who Never Appeared on an Album)
Discography (2 Releases)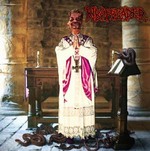 Label(s):
Genre(s):
Lineup: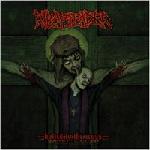 Label(s):
Genre(s):
Lineup: