Band: The Axis of Perdition
Home Page:
Location:
Status:
Fans of post-apocalyptic and industrial black metal need to hear this band.

Their first album was much more of an industrial black metal album with the drum machine hammering most of the time and the dissonant guitar work which contributed to the eery atmosphere of the album.

They now have evolved into a more atmospheric act, especially in their last effort. Deleted Scenes from the Transition Hospital is now much closer to a horror movie in audio ; it is much more ambiant and the metal side is less present while still keeping the metal essence. Layer upon layers of sound, noise might be more appropriate though, render a sick ambiance.
Current (or Last Known) Lineup
Past Lineup (Members Who Never Appeared on an Album)
Discography (5 Releases)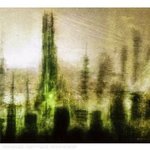 Label(s):
Genre(s):
Lineup: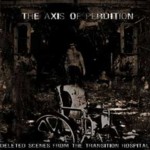 Label(s):
Genre(s):
Lineup: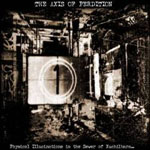 Label(s):
Genre(s):
Lineup: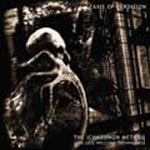 Label(s):
Genre(s):
Lineup: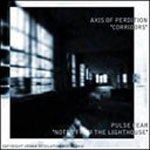 Label(s):
Genre(s):
Lineup: