Band: Beto Vázquez Infinity
Home Page:
Location:
Status:
Beto Vázquez, bass player and songwriter, was the leader and founder of Nepal (a known metal band in Argentina). His debut album has the collaboration of various musicians and singers like: Jorg Michael, Pablo Soler (Humanimal), Tarja and Fabio Lione, among others.

The music it's best described as symphonic power metal, where keyboards are a main atraction. The style of the songs are the typical powermetal ballad, with a couple of instrumental songs. The band lineup changes for live shows and studio.
Current (or Last Known) Lineup
Past Lineup (Members Who Never Appeared on an Album)
Discography (2 Releases)

Label(s):
Genre(s):
Lineup: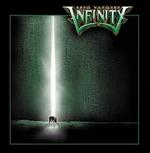 Label(s):
Genre(s):
Lineup: