Band: Helker
If you like Helker, you should also check out: Helloween, Stormwarrior
Home Page:
Location:
Status:
Heavily influenced by Helloween (as many other bands), this young band has suffered for varios lineup changes especially in the singing department. Having a stable lineup (for now) they look forward to recording their second album in May 2006.

Hints of Helloween (melodies), Gamma Ray and Grave Digger makes Helker a worthy listen, especially for a hardcore powermetal fan, if not, keep on looking. The production could use some work.

Thanks to Mariano for the lineup and albums info.
Current (or Last Known) Lineup
Past Lineup (Members Who Never Appeared on an Album)
Discography (3 Releases)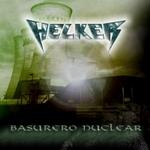 Label(s):
Genre(s):
Lineup:
Label(s):
Genre(s):
Lineup: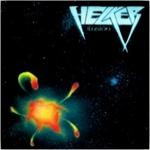 Label(s):
Genre(s):
Lineup: