Band: Athena
Location:
Status:
"Athena was a prog metal band from Pisa, Italy.

Fabio Lione (Rhapsody) recorded a demotape with them and it was his first experience in a metal band. Fabio did 20 shows with the band, but left after two years in 1994.

Athena made their first album in 1995 ("Inside The Moon"). Few were lucky enough to find this disc and own it. The music was excellent, almost like DT's When Dream & Day Unite set to New Age melodies. It was an interesting combination, and one that would have made that disc one of the best Italian prog metal discs to come out at that time, except for one thing, the singer (Alessio Mosti) who didn't fit the sound of the band. The disc pretty much went unnoticed except for fans of Italian, symphonic, prog metal who go through extreme measures to find such albums.

Athena called Fabio Lione again so they could start working on their second album "A New Religion?" which was later released in 1998. Fabio wrote the lyrics and the vocal lines for 10 songs, the lyrics used religious and philosophical words and had the tendency to reflect deep meanings on their music.

Fabio and the other members of Athena attended Axel Rudi Pell Tour 1998 with Dreamscape, another progressive metal band from Germany in December. Shortly after the tour the band decided to break up...

However, they were back to record a totally different album together, called "Twilight Of Days" with Italian singer Francesco Neretti. Fabio Lione only did background vocals on one song, "Take my Life Away". With this CD, Athena abandonned prog metal for power-metal.Unfortunately, this album didn't get good press and the band decided to split-up for good." Thanks to Ryu for the info.
Current (or Last Known) Lineup
Past Lineup (Members Who Never Appeared on an Album)
Discography (3 Releases)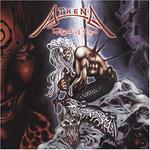 Label(s):
Genre(s):
Lineup: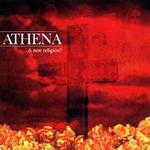 Label(s):
Genre(s):
Lineup: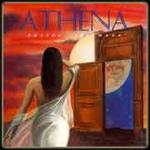 Label(s):
Genre(s):
Lineup: