Band: Putrilage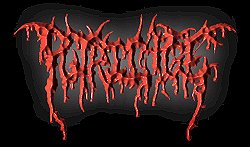 Location:
Status:
1999...out of the ashes of a band named Carrion, former members, Llamar Vasquez_Guitar, Anthony Guerrero_Guitar, Chris Salazar_Drums, with the addition of Chris Herrera_Bass, & (ex-Maleficent vocalist) Aaron Mendiola formed a new band named Putrilage in the Seguin, Texas area.

With this line-up the band entered Sonic Deli Studios to record a 4 song demo called "Gorenography" only 7 months after forming. 500 copies of this demo were made, and nearing the summer of 2000, this demo was completely sold out.

Then in March '00, Putrilage was signed to Texas based Corpse Gristle Records. In September '00, the band entered the label's own studio, Triple Sick Studios to record thier debut full length CD, "Devouring the Gutted". Soon after the recording, bassist Chris Herrera was replaced by Dan Briseno. Since the recording of this CD, the business relationship between the label and the band went a bit sour. So in August '01, Putrilage split with the label now known as TXDM Underground, and was in search for a new label. Indiana based Forever Underground was the label chosen. The original recording of the debut full length was finally released in February 2002.
After several attempts to find new members and the eventual reunion of all the original members the band was unable to put aside there differences and has broken up and will likely never reform. The decision was made to not repress 'Devouring The Gutted' the bands only release. However, due to demand and people asking for it the re-issue of this masterpiece will again be released in a limited pressing of 1000 in April 2005. No further releases or repress are scheduled in the future.

Current (or Last Known) Lineup
Past Lineup (Members Who Never Appeared on an Album)
Discography (1 Releases)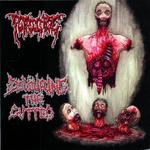 Label(s):
Genre(s):
Lineup: