Band: Treasure Land
Home Page:
Location:
Status:
"Treasure Land was founded in 1993 by Jonas and Magnus Hornvqist. A bass player was found soon in Magnus Lind, with whom they had played together previously in the band Calilio. The trio honed their abilities together for almost a year before finding Kaspar Dahlqvist to fill out keyboard duties, who excelled above and beyond any previous keyboardist they had auditioned. His symphonic approach fit the band like a glove, and brought the band into the next level. Finding a suitable singer, however, was not going to be easy. Many tried out, and even performed live with the band, but had lacked that special quality Treasure Land was looking for.

When it came time to record the band's first demo, Jonas had offered to lay down temporary vocals for the songs although they knew this wouldn't work in the long term. They would eventually find their vocalist in Zenny Gram, singer for the dark metal band Destiny. There was one snag, however, as Zenny could not legally perform under his own name due to a contact he had signed with Destiny. In February of 1996, the band recorded their 5 track demo, which included the songs The Gift, Kingdom, To Live Again, Demons, and Liar. The demo attracted the attention of 5 labels right away, including German based Modern Music T&T, which is who Treasure Land eventually signed with.

The debut album, was recorded in September of 1996 and produced by Jonas and Magnus Hornqvist, with Alex Losback engineering. The recording went well, despite a pestering rat problem in the studio, and was released in February of 1997. The album was met with met with great acclaim, and Treasure Land found themselves voted "best new band" in several magazines and webzines.

Shortly after the release of Questions, Zenny quit, feeling that he was not able to give Treasure Land the 110% they required of him. After much searching, Jonas and Magnus decided to give singer Jacob Samuelsson (ex-Totem) a call. Jacob jumped at the chance and recorded 4 demo tracks with Treasure Land (including one reworked old song, Demons). These demos would lead to the 2nd album, entitled Gateway, that was recorded in January of 1998 in Sweden.

After doing some shows in support of Gateway, Kaspar and Jacob both decided to leave Treasure Land. After much frustration and disputes with their label, Jonas decided to put Treasure Land on hold at the end of 1998.

In the beginning of 1999, Jonas began writing again, for a more neo-classical tinged project he was planning to do on his own. He recruited his brother Magnus once again, and found a new vocalist in singer Rick Altzi. The band sets no limits to their sound, and incorporate such diverse influences as metal, thrash, fusion, reggae, latin, and classical music." Thanks to the band for providing the info.
Current (or Last Known) Lineup
Past Lineup (Members Who Never Appeared on an Album)
Discography (2 Releases)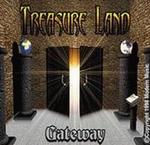 Label(s):
Genre(s):
Lineup: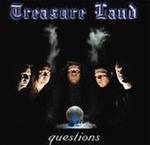 Label(s):
Genre(s):
Lineup: