Band: Revoltons
Home Page:
Location:
Status:
Revoltons was founded back in 1991 by the Corona cousins. For almost a decade they were content with just playing music from other bands until 1997, when following Andrea Corona's return to the band from classical music studies, they decided to sit down and write some material of their own. They released one demo in 2000 and another one the following year. This was followed by endless line-up changes until 2003 when they completed their first full lenght release.Their music resembles that of Pagan's Mind and at times Symphony X but not quite with the same level of complexity or virtuosism.
Founding member Pietro Corona died in 2002 from a heart attack, aged 26.
Andrea Corona has left the band as of April 2006 to join Raintime.
Current (or Last Known) Lineup
Past Lineup (Members Who Never Appeared on an Album)
Discography (3 Releases)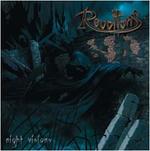 Label(s):
Genre(s):
Lineup: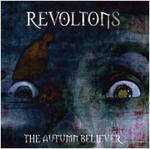 Label(s):
Genre(s):
Lineup:

Label(s):
Genre(s):
Lineup: