Band: Sanctorum
Home Page:
Location:
Status:
Started in 1997 as an experiment in classical music mixed with death metal by Dennis Downey and Michael Daimon. By 1998, the band took shape with the addition of drummer Joe Waltz (Black Trinity, Noktuary) and Rhiannon (Somnus) playing bass. In the summer of 1998, they headed into the studio to record their debut effort, "Gods of Forever." It's response by the Cleveland metal scene was resounding.

Sanctorum went on to open for acts like Emperor, Dimmu Borgir, In Flames, Moonspell, Amorphis, Deicide, Master, and many others. In mid 1998, Rhiannon was replaced by Duane Morris (From the Depths, Decrepit). In late 1998, bassist Duane Morris departed to continue other musical pursuits including From the Depths, Steve Rolf (Somnus, Blood Coven) came on board.

The band was approached by Dwell Records in 1999 and recorded their first cover song "Hell Patrol" originally performed and written by Judas Priest. The label liked what they heard and paid the band to record many others including Destruction's "Mad Butcher", Slayer's "Evil Has No Boundaries", Black Sabbath's "Under the Sun/Everyday Comes and Goes", and their infamous version of Ozzy's "Bark at the Moon."

In late 1999, co-founder Michael Daimon was unprecedently dismissed by the band and by mid 2000, Sanctorum folded. Now, with a new album written (entitled 'In Nomine'), Daimon looks to resurrect the mighty band under the name "Ave Sanctorum" and record and release it.
Drummer, Michael Corey, has helped write and arrange new Ave Sanctorum material and is still in discussion with Daimon about recording and releasing it.
Current (or Last Known) Lineup
Past Lineup (Members Who Never Appeared on an Album)
Discography (1 Releases)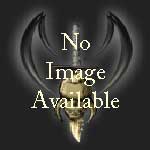 Label(s):
Genre(s):
Lineup: