Band: Single Bullet Theory
Home Page:
Location:
Status:
Single Bullet Theory play a gruff thrash sound somewhat sounding like a combination of Slayer and Pantera (not as fast as Slayer or as choppy as Pantera). The vocalist alternates from the gruff scream style of say Phil Anselmo with a clean mid-range voice. It works well, IMO. He'll occassionally belt out a death growl, too. This is a talented young band, fans of thrash or Pantera-style metal should enjoy them.

After touring with King Diamond to support the release of Route 666, which was produced by James Murphy, drummer Johnny Sasso left the band and no suitable replacement has been found. The band recorded "Behind Eyes of Hatred" with session drummers; it is slated for a June 2004 release on Crash Music.
Current (or Last Known) Lineup
Past Lineup (Members Who Never Appeared on an Album)
Discography (4 Releases)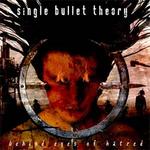 Label(s):
Genre(s):
Lineup: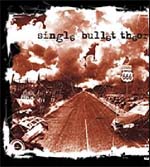 Label(s):
Genre(s):
Lineup: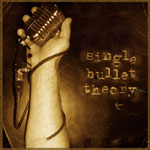 Label(s):
Genre(s):
Lineup: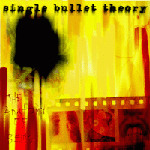 Label(s):
Genre(s):
Lineup: