Band: Aurora Borealis
Home Page:
Location:
Status:
"The concept of Aurora Borealis first originated in 1994 while vocalist/guitarist Ron Vento was playing with the Atlanta based death metal act Lestregus Nosferatus, Ron parted ways with the band because he wanted to pursue a different style and lyrical approach to the music. After endlessly searching for players in Atlanta, Ron ventured to Tampa, Florida. There he found Tony Laureano (AngelCorpse) to fill the drum position, and the first MCD "Mansions Of Eternity" was completed in May of 1996. All vocals, bass and guitars were performed by Ron, due to never finding adequate players. The CD was recorded at Morrisound studios and mixed by Scott Burns, and had an excellent reception worldwide.

Upon Completion, Ron relocated to Maryland and started material for the next CD.Being that Tony Laureno was very busy with other projects a new drummer was also sought, and Derik Roddy (Hate Eternal)L) was found. Derik has played on numerous recordings, most recently of which was Malevolent Creation's "In Cold Blood". Bassist Jay Eckert was also added. The full length CD debut entitled "Praise the Archaic Lights Embrace" was then recorded at Sound Lab studios during Oct/Nov of 97. Again the band self financed the recording as well as the release of the new disc, due to the fact that all the offers received were not very favorable. The CD again had taken the metal world by storm, and sold out of the first pressing in only a few months.

The Third Installment "Northern Lights" was then later recorded at Nightsky Studios and completed. This also featured Derik on drums. The band went back to being a two peice as well to keep the recording tighter. After the band again self financed this release , Die Hard music from Denmark re released it with five bonus tracks from the "Praise" CD and signed the band for the following album. Two pressings were made by the band and sold out, and one by Die Hard.

After the success of the Northern Lights CD material for the next album was in the works and Ron again was in need of another drummer. Deriks schedule with Hate Eternal was very hectic and the two could not find the time to record the CD. By coincidence TimYeung, (ex Hate Eternal) was available and agreed to take on the project. The new Cd entitled "Time, Unveiled" is now complete and proves to be as fast and brutal as all previous efforts. The Cd will be released on Nightsky productions in the USA and Die Hard Music in Europe."

Taken from official site.
Current (or Last Known) Lineup
Past Lineup (Members Who Never Appeared on an Album)
Discography (5 Releases)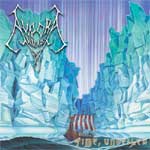 Label(s):
Genre(s):
Lineup: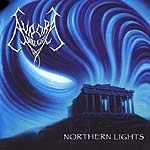 Label(s):
Genre(s):
Lineup: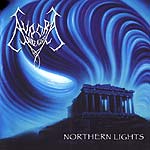 Label(s):
Genre(s):
Lineup: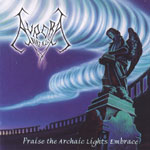 Label(s):
Genre(s):
Lineup: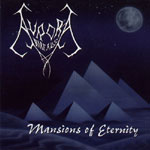 Label(s):
Genre(s):
Lineup: