Band: Knever
If you like Knever, you should also check out: Exhorder, Pantera, Slayer
Home Page:
Location:
Status:
Knever play gruff thrash metal somewhat akin to bands like Slayer and Pantera (if you comined those you'd come close to Knever's sound).

I enjoyed them for a while, but they honestly haven't stuck with me. For those really into the Pantera style, you'll probably dig it.

New guitarist Luke Fauver died in July 2006. No word on the future of the band since that time.

Current (or Last Known) Lineup
Past Lineup (Members Who Never Appeared on an Album)
Discography (3 Releases)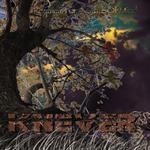 Label(s):
Genre(s):
Lineup: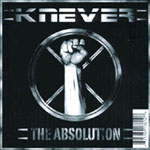 Label(s):
Genre(s):
Lineup:
Label(s):
Genre(s):
Lineup: