Band: Accomplice
Home Page:
Location:
Status:
Accomplice to my ears play fairly generic prog metal with subtle complexity and a pretty good mid-ranged vocalist. Dream Theater is a good starting point, and even though that are from the USA, they can sound Italian at times.

They acquired vocalist Johnny Gioeli from Hardline, who is a solid high-pitched hard rock vocalist, not unlike David Readman from Pink Cream 69. But that was last year, no word on whether or not the album went through or not.
After a nine year hiatus they released a full lenght album in 2006 that has taken them away from the metal arena and into early 90's hard rock sound.
Current (or Last Known) Lineup
Past Lineup (Members Who Never Appeared on an Album)
Discography (2 Releases)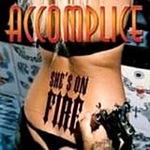 Label(s):
Genre(s):
Lineup: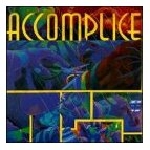 Label(s):
Genre(s):
Lineup: