Band: 21 Lucifers
Home Page:
Location:
Status:
One day in the beginning of the year 2002, in a small and damp rehearsalroom located somewhere in the town of Falun, Sweden, three musicians without anything better to do decided to kill some time with a rehearsal session. Erik Skoglund (former in FIVE MORE VICTIMS), Björn Åström (drummer of BLUDGE) and Ola Berg (former bass player of WITHOUT GRIEF) felt after playing a couple of hours that a band should be formed. After completing two songs the band and the style of music was a fact. Naming the band after the first song they had written, the grindcore ensemble GRIDLOCK saw the light of day.
After another session they felt that the sound was lacking a pair of strings so, Nicklas Lindh (who had played with Ola in WITHOUT GRIEF) was asked to join and he accepted. Shortly after that a two-song demo was recorded. It was never intended to be sent to any labels or magazines, instead the band concentrated on writing more material.
Now with Lindhs membership the band started include influences from genres such as death and thrash into their already brutal sound. In addition to the creation of new material the band also started the search for a new name. Since the original name GRIDLOCK was, mildly put, overrepresented in the metalscene. But after stumbling on a newspaper article about a group of kids in Australia who in pure boredom had started to amuse themselves with arson, the hunt for a name was over. The headline of the article read: 21 LUCIFERS /Official band biography.
Current (or Last Known) Lineup
Past Lineup (Members Who Never Appeared on an Album)
Discography (3 Releases)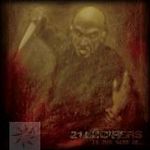 Label(s):
Genre(s):
Lineup:


Label(s):
Genre(s):
Lineup: