Band: Iscariot
Home Page:
Location:
Status:
"Iscariot is a Dutch black / death metal band and was founded in April 1995, by former members of Obductio Deum. Iscariot`s music finds it's roots in different kinds of extreme metal, but also contains classical and symphonic elements, due to the synths that play an important role.
Iscariot`s main musical tools are melody worked into brutal compositions and aggression alternated with bombastic power. Pounding drums and crushing guitars interpret the vision that there is nothing in the world more rotten, immoral and disposable than man. The lyrics deal with individuals only capable of satisfying their own precious little egos."

Taken from official site.
Added
on 8/31/2002 5:00 AM by
Lutz
|
Last updated
on 11/20/2004 6:00 AM by
Goreripper
Current (or Last Known) Lineup
Past Lineup (Members Who Never Appeared on an Album)
Discography (3 Releases)
Label(s):
Genre(s):
Lineup: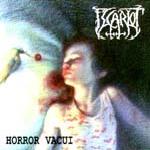 Label(s):
Genre(s):
Lineup: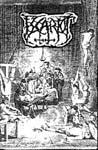 Label(s):
Genre(s):
Lineup: