Band: Solstice (USA)
Home Page:
Location:
Status:
Yet another death/thrash hybrid with a slight hardcore influence and some well known members from the Florida scene.

Solstice was formed in 1990 by guitarist Dennis Munoz and drummer Alex Marquez with vocalist & guitarist Rob Barrett.

In 2000, Alex said that the band was going to be reunited and a new album was under way, but seems that nothing happened.
Current (or Last Known) Lineup
Past Lineup (Members Who Never Appeared on an Album)
Discography (3 Releases)
Label(s):
Genre(s):
Lineup: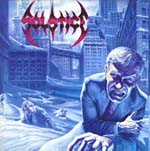 Label(s):
Genre(s):
Lineup: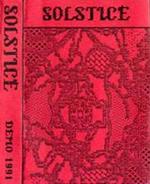 Label(s):
Genre(s):
Lineup: