Band: Power of Omens
If you like Power of Omens, you should also check out: Dimension, Imperium, Zero Hour
Home Page:
Location:
Status:
After releasing two demos (to be documented if I can find decent info) and struggling to get proper label support, Power of Omens finally unleashed "Eyes of the Oracle" on the world in 1998. Their sound is firmly entrenched in the Dream Theater school of prog metal, but Power of Omens are vastly more technical that most in the genre. Their more technical approach, especially the seemingly chaotic drumming of Alex Arellano, put off some would-be fans while attracting others, myself included. Vocalist Chris Salinas is reminiscent, to some degree, of Geoff Tate of Queensryche, though I feel that he still has room for improvement.

After juggling bassists and surviving the collapse of Elevate Records, under whom they had completed and mastered "Rooms of Anguish", MetalAges Records stepped in and provided Power of Omens a much-needed break. A remastered "Rooms of Anguish" was released in early 2003, much to the fan's delight. It continued in the same style as the debut. Again, Alex's drumming came under criticism from prog fans, and while I admit that he might get carried away with the cymbal work at times, fans of more technical music should enjoy his enigmatic approach.

Sadly, in late 2003, Alex decided to leave the band, citing musical differences, and was replaced with Derron Bell. Chris Salinas also left for a few months, but he decided to rejoin the band in early 2004.

After that, while supposedly working on new material, the band slowly lost steam and eventually threw in the towel in 2005.
Current (or Last Known) Lineup
Past Lineup (Members Who Never Appeared on an Album)
Discography (2 Releases)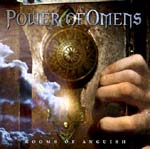 Label(s):
Genre(s):
Lineup: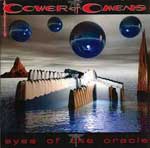 Label(s):
Genre(s):
Lineup: