Band: Ron Jarzombek
If you like Ron Jarzombek, you should also check out: Spastic Ink, Watchtower
Home Page:
Location:
Status:
Ron Jarzombek is best known for his work with Watchtower and Spastic Ink. One of the best guitarists in metal today, and my personal favorite, he occassionally releases solo CDs combining his unique guitar licks with various themes.

The first release, Phhhp! (the sound of blowing out through your lips with your mouth closed), is more goofy and fun. I believe it was just a bunch of random tracks Ron had made for various reasons that he compiled due to fans' requests. SSoTC is basically a 45 minute guitar solo with backing bass and drum tracks. Contrary to what you might think, it is actually very precisely written and covers a great deal of musical theory. It's really a beautiful piece of music that more people should hear.

Future recording plans have yet to be announced, but I wouldn't be surprised to see something new from Ron in the next year or two. After all, with Spastic Ink on hold and Watchtower crawling along slowly, Ron is going to need a creative outlet for all of his ingenious ideas.
Current (or Last Known) Lineup
Past Lineup (Members Who Never Appeared on an Album)
Discography (2 Releases)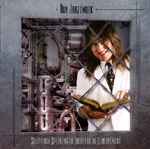 Label(s):
Genre(s):
Lineup: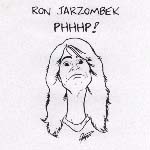 Label(s):
Genre(s):
Lineup: