Band: Embraced
Home Page:
Location:
Status:
"Embraced was formed in 1993 by guitarist Peter Mårdklint and vocalist Kalle Johansson. A few weeks later Michael Håkansson joined them on bass. They started out making music that was more in the vein of thrashmetal and continued doing that for about 2 years.

During that time they made about 35 live apperences in the south of Sweden, Germany and Switzerland. But they felt that they wanted the music to progress into a more melodic form of metal and to be able to do that they knew that they had to do some line-up changes.

In the middle of 1995 they got a new drummer ( Daniel Lindberg ) with an ambition to take the bands music to a higher level and they felt that they now had taken the first step in the progress of creating something new and unique.

Later on that year they came in contact with a pianist ( Sven Karlsson ) and everything worked out great when they started to play together. They now knew that they were starting to make real progress in their strife on their new creation and their new strong material was taking form. In the summer of 1996 they changed their name to Embraced to show that they now were a new band performing different music.

The fall of 1996 they spent in the rehearsal studio working on new material which later led to the recording of the demo " A journey into melancholy " in the spring of 1997. It was this demo that led to the contract with Regain Records.

After the release of the demo embraced started to spread their name in the swedish underground scene and the response on the demo was great, both in fanzines and by people and other bands. It was sold in about 450 copies.

After that they realized that to be able to do what they wanted they needed more members so in they early spring of 1997 a second keyboardist ( Julius Chmielewski ) joined the band and later that summer a second guitarist
( Davor Tepic´) also joined the band.

During the fall of 1997 they continued and ended the work on their debut album and in november that year they went to studio Fredman ( Gothenburg ) to record the album " Amorous Anathema ". The album was released on Regain Records in april 1998.

Unfortunately the drummer ( Daniel Lindberg ) decided to leave the band right after the recording but he was replaced by the new drummer ( Andreas Albin ). This however didn´t last for more than 4 months and Andreas left the band too, the main reason was that the band was aiming to high and he wasn´t ready to put Embraced before everything.

After Andreas Embraced got in touch with Thomas Lejon, a briliant drummer who gave Embraced what the really needed.
With Thomas behind the drums Embraced started to work on new songs for a second album, it resulted in Within who is a very strong album with alot more speed and aggression than Amorous anathema."

Taken from official site.
Added
on 7/14/2002 5:00 AM by
winter-frost
|
Last updated
on 2/19/2007 12:27 AM by
John
Current (or Last Known) Lineup
Past Lineup (Members Who Never Appeared on an Album)
Discography (3 Releases)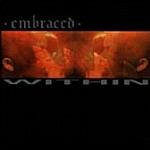 Label(s):
Genre(s):
Lineup: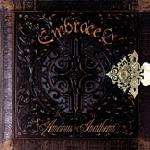 Label(s):
Genre(s):
Lineup:
Label(s):
Genre(s):
Lineup: